$

10.00

USD
Wool Conversation Hearts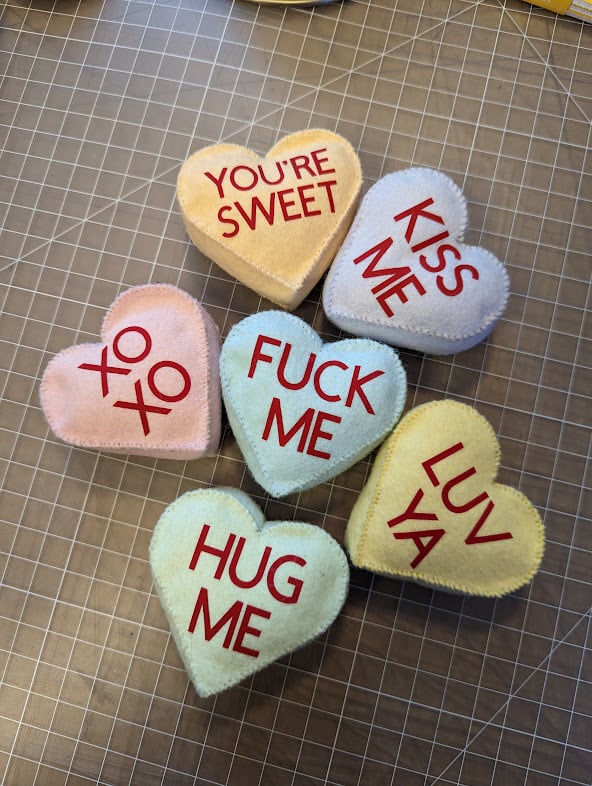 These adorable hearts are made of 100% wool felt and stuffed with wool too! Each one features a sentiment you might find on the chalky candy hearts we all know.
Each is hand stitched and squishy. Those them at your partner to start something, or use them as poincushions. They stand upright on their flat sides, so they would also look cute on a shelf.
Each is 3" wide, 3" tall and 1" deep.
<3